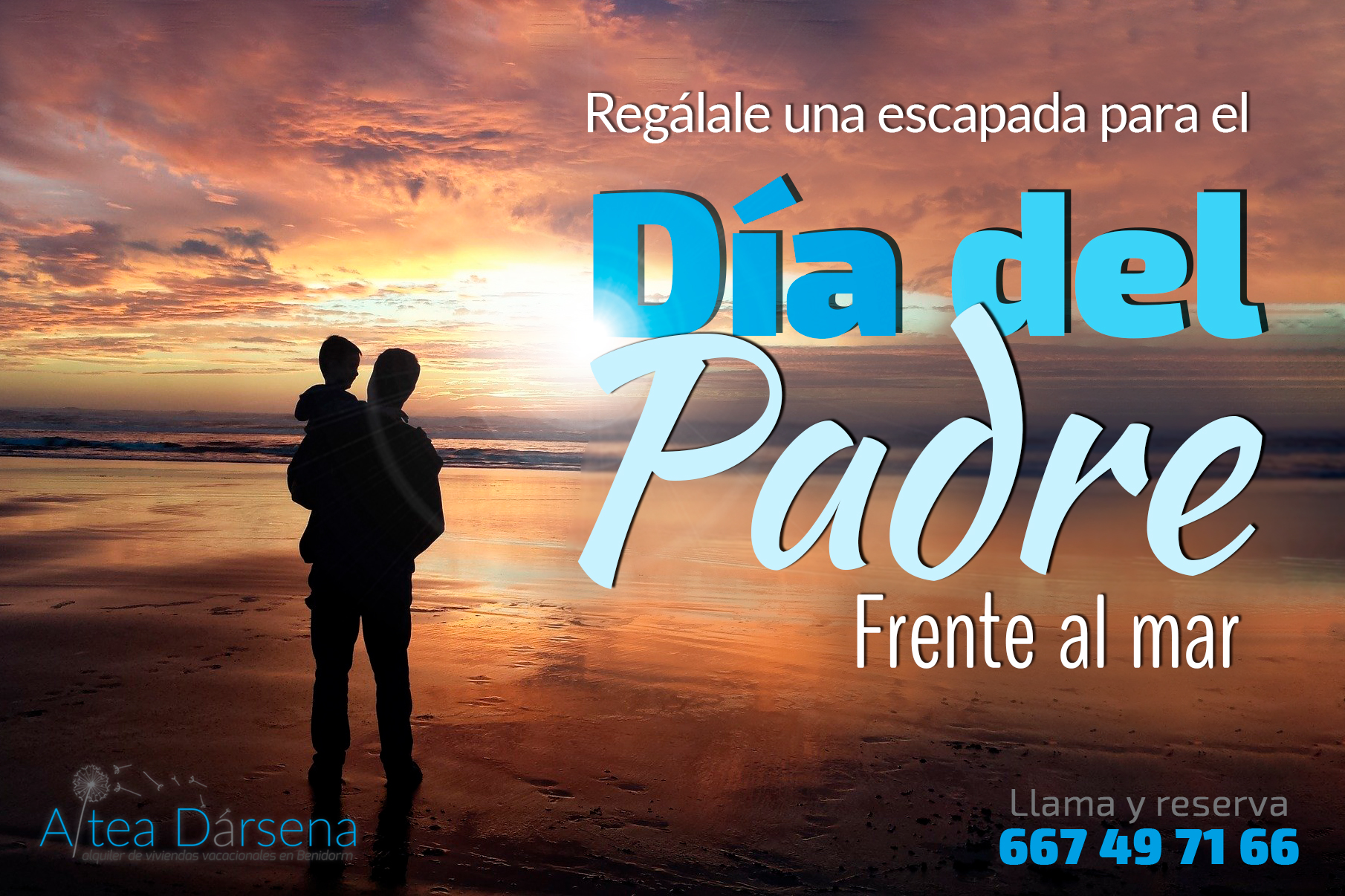 Father's Day is undoubtedly a very special date. Not only for fathers, who celebrate their fatherhood, but also for the children who, on such a special day, try to pay homage to their fathers.
Father's Day
Father's Day is March 19. This 2019, Father's Day coincides with Tuesday.
Father's Day is, without a doubt, a fundamental day in the year. For this reason, this post is mainly addressed to children who want to surprise their parents for this day, or why not, to parents who for their day want to enjoy and celebrate with their children.
Father's Day Gifts
Father's Day gifts, no doubt, is the time when all children seek the best gift for Father's Day.
Father's Day gifts, the shops put on the boots on Father's Day with the typical gifts of every year. If you are looking for something different, this is your post.
If you want to make a good gift for Father's Day, don't miss what follows.
The best gift for Father's Day is in Benidorm.
Original Father's Day Gifts
Looking for original gifts for Father's Day? If you are fed up with typical gifts (purses, belts, ties…) and you want to surprise your father for his day, pay attention. For Father's Day give a unique experience that you will not forget.
Leave behind the material gifts and give family experiences, they will remain in the memory.
Enjoy a getaway in Benidorm for Father's Day.
Father's Day in Benidorm
For Father's Day there is nothing better than looking for a unique and original gift to remember as a family.
Therefore, for Father's Day come to Benidorm and enjoy the best beaches and a truly unique climate with your family.
Benidorm has plenty of postcard corners to get lost and enjoy.
Beaches with fine golden sand ideal to enjoy a day at the beach, calm sea perfect for bathing, and beautiful viewpoints to enjoy unprecedented views.
As seen in the photo on the right we have one of the most emblematic areas of the city, a beautiful viewpoint that goes into the sea. A truly unique experience.
The viewpoint with a quiet environment from which you can enjoy the sound of the waves of the sea and breathtaking views, surrounded by sea and in the background the spectacular skyline of the city.
Just in the oldest part of Benidorm, in the old town, full of streets with a special charm.
Rent apartments Benidorm
Enjoy Benidorm for Father's Day, March is an ideal month in the city of skyscrapers. Sunshine and plenty of beach are within your reach in Benidorm for Father's Day.
Rent an apartment in Benidorm and give an incredible getaway.
Pay homage to your father in his day with a few days in an apartment in Benidorm with spectacular sea views.
Apartment rentals in Benidorm
In Altea Dársena we are dedicated to the rental of holiday apartments in Benidorm.
Holiday apartments in Benidorm, on the beachfront. A calm and warm atmosphere perfect to rest for a few days and enjoy the sun and the sea without leaving the apartment.
The best gift for Father's Day, we have it in Apartments Altea Dársena.